W - Worth Avenue
Tom Mathieu
Tom Mathieu & Company, Inc.
Linda Gary
Linda A. Gary Real Estate
Marley Herring
Marley's Palm Beach Collection
Sherry Frankel
Sherry Frankel's Melangerie
Franklyn de Marco
Ta-boo an American Bistro and Bar
Inez Heery
Betteridge at Greenleaf & Crosby
Scott Tompkins
Charley's Crab - Palm Beach
Daniela Zanzuri
The Edward Beiner Eye Group
Chief Optical Illusionist
Edward Beiner, Purveyor of FIne Eyewear, specializes in luxury fashion and high performance eyewear designed for today's lifestyle -oriented customer. Based out of MIami, Edward Beiner's brand matrix are what separate the independent optical retailer from eyewear congolemerates around the world. In addition to the selective lines we carry, we also design the Edward Beiner Collection which is handcrafted by artisans throughout Europe and the United States.
Katie Cherubin
Island Company
Director of Public Image
Jim Alterman
Ashley John Gallery
Owner
Cecilia Hudnet
The Chesterfield Hotel
Director of Sales
Janet Otero
Tamara Comolli Fine Jewelry
Jacob Ninio
Le Visage Swiss Heritage
VP
Yvonne Jones
Wilson 150 Worth LLC c/o O'Connor Property Management LLC
Director of Property Management
Ashley Berry
The Brazilian Court Hotel
Director of Sales and Marketing
Jessica Pamplona
Colorist Hair Studio & Spa an Aveda Salon and Spa
Owner
Nancy Argott
Gucci America Incorporated
Tatiana Van Zandt
Trillion
owner with David Neff
Megan Clark
Leslie Hindman Auctioneers
Business Development
Alex Suarez
Provident Jewelry Palm Beach
General Manager
Jon Roberson
St. John Boutique
Boutique Manager
Deborah Pollack
Edward and Deborah Pollack Fine Art LLC
Managing Partner
William Eubanks
William R. Eubanks Interior Design, Inc.
Matthew Raptis
Raptis Rare Books
Owner
Matthew Raptis is owner of Raptis Rare Books and specializes in fine first editions, signed and inscribed books, and landmark books in all fields. He aims to have a reputation for unique and important books that are in exceptional condition. His goal is to to render tailored, individualized service to help you achieve your book collecting goals. He specializes in working with private collectors with a specific wish list, helping individuals find the ideal gift for special occasions, and partnering with representatives of institutions.
Visit our website
raptisrarebooks.com
for more information or visit our store at 226 Worth Avenue Palm Beach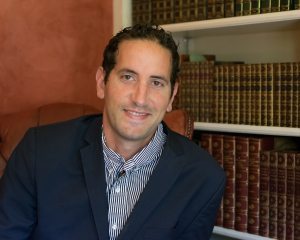 Anthony Bonner
Provident Jewelry Palm Beach
Director